68 teams, and I'm guessing you've watched only a handful. How in the world can you win your bracket? Picking mascots or favorite colors used to work, but now your math friend crunches numbers and has the advantage. What could you even do?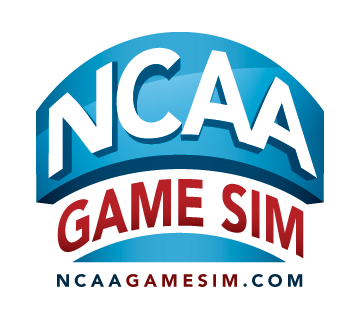 The good news is NCAAGameSim.com can do the work for you. This machine learning system has been learning about each of the 68 teams all season long and is ready to help you win your bracket. The NCAAGameSim.com NCAA Tournament Cheat Sheet gives you quick access to simulate every game that could happen in the tournament.
In addition, GameSim+ subscribers can simulate the tournament and see what might actually happen. As you simulate more and more often, you'll be able to get more and more reliable prediction to help you fill out your bracket. Subscribers can also view a team's path through the tournament and find out quickly where their run may end.
Visit NCAAGameSim.com and start filling out your bracket with AI on your side.
About NCAAGameSim.com and the GameSim suite of sites
In addition to NCAAGameSim.com which includes the capability to simulate college basketball and college football matchups, the suite of Game Simulation sites includes NBAGameSim.com, NFLGameSim.com, MLBGameSim.com. These sites have proven to consistently predict games on par with Vegas oddsmakers. The Game Sim sites are also used by those interested in DFS as stats are projected daily for games proving to be valuable resource for those interested.