The Final Four is here. Let's see who will advance to the championship game.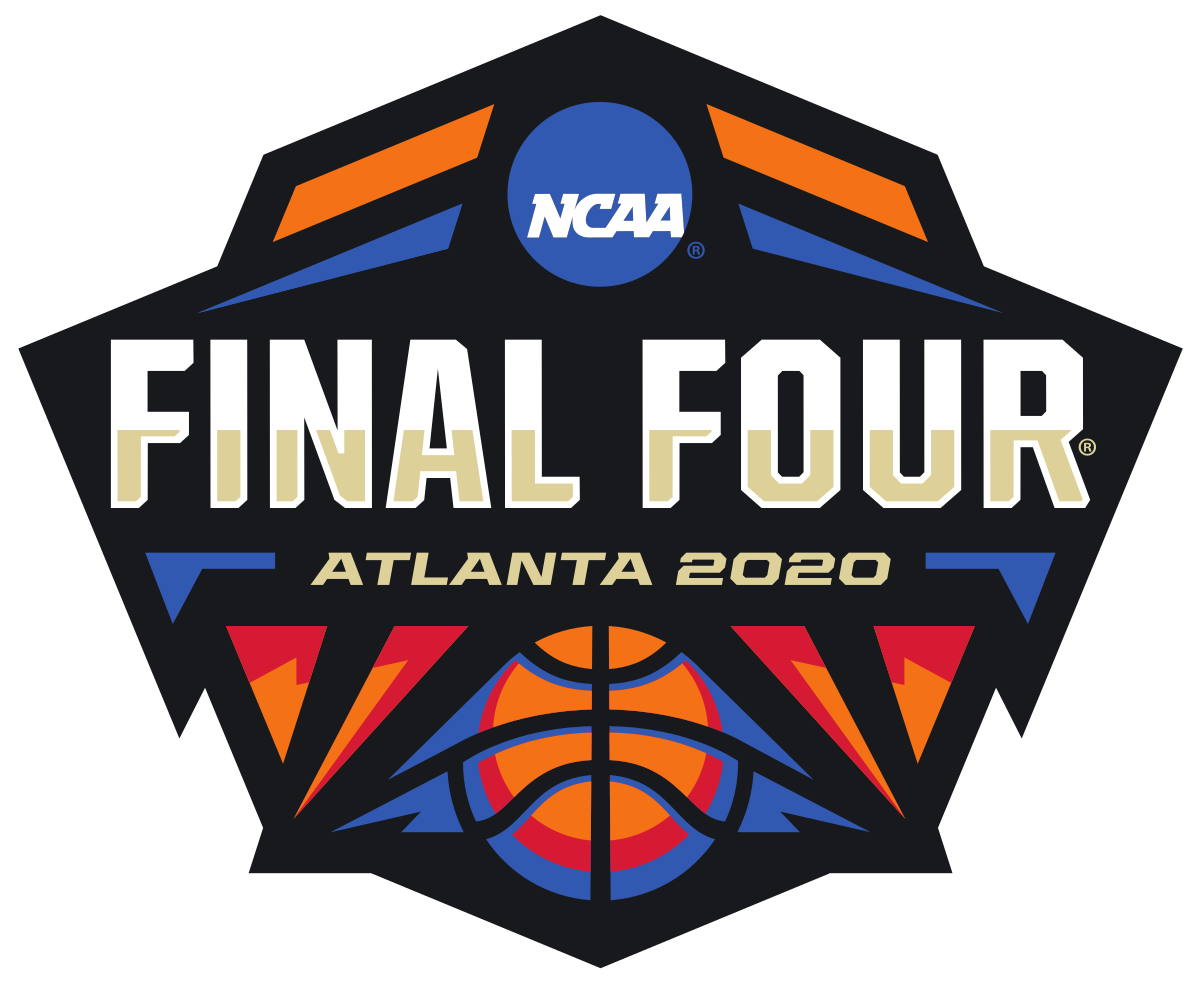 #6 Iowa 67, #7 Arizona 55
Iowa took early control in the first half and then cruised to a 67-55 victory over Arizona to advance to the National Championship game. Luka Garza was one of three Hawkeyes to score in double-figures, finishing with 12 pts and 8 rebs. Bakari Evelyn and Jordan Bohannon also added 12 points a piece. Arizona really struggled to take care of the ball throughout, coughing up 17 turnovers which turned into 25 Iowa points.
Iowa

Arizona

#4 Oregon 73, #1 Baylor 70
It was the three point shot that proved critical for Oregon in their 73-70 win over Baylor. Oregon made 8 of 17 three point attempts, but 6 of 8 in the first half as the Ducks led by as many as 13 points. Oregon went into half with a 35-28 lead. Baylor fought back behind the spectacular play of Jared Butler. Butler, who finished with 26 points in the loss, made a 3 with 12 minutes remaining to give Baylor their first lead of the game at 47-46. Baylor maintained control, taking a 55-52 lead into the under 8 media timeout.
For Oregon, a trio of Chris Duarte, Payton Prichard, and Will Richardson had the answer down the stretch. With the game tied at 68 with just over a minute remaining, Payton Prichard made a 3 to give Oregon the lead. A Jared Butler missed 3 point attempt on the other end led to a fastbreak where Pritchard found Chandler Lawson for a layup to give Oregon a 5 point lead and ice the game.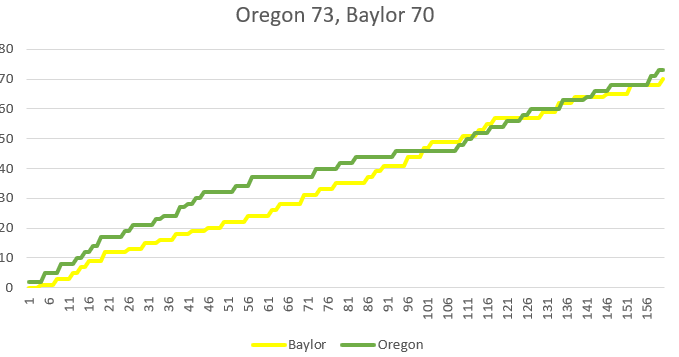 Oregon

Baylor

NCAAGameSim.com Tournament Updates